2091/07000(AAD), P100 Particulate Filter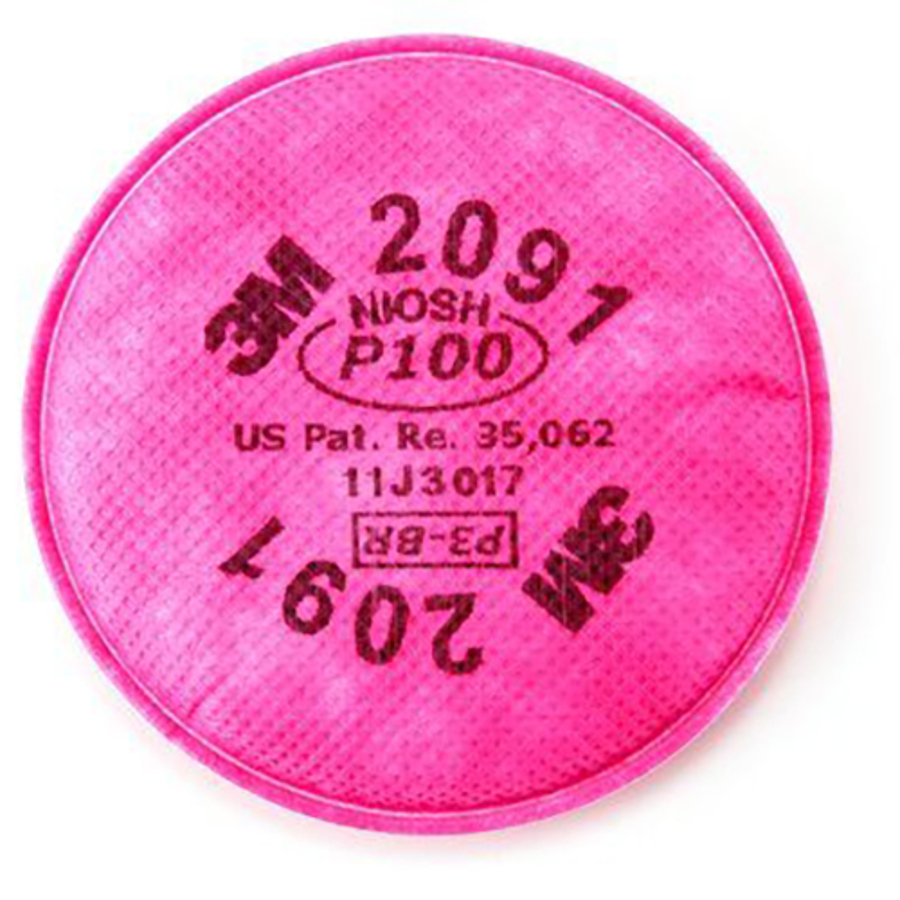 Style:

Particulate Filter

Most Popular Item:

Tenet Preferred Item

Lead Time:

Tenet Stock Item

Color:

Magenta

Respiratory Connection Type:

Bayonet

Respiratory Filter Type:

P100

All Safety Industry Standard:

NIOSH
Exceptional 99.97% filter efficiency meets NIOSH P100-series test criteria
Advanced Electret Media (AEM) provides lightweight, easy breathing comfort
Versatile protection against many oil and non-oil based particulate contaminants
Bayonet compatibility allows use with many 3M™ half and full facepieces and certain 3M™ Scott™ full facepieces
The 3M Particulate Filter 2091, P100 helps provide respiratory protection against exposure to lead, asbestos, cadmium, arsenic, and MDA. The filter is effective for concentrations up to 10 times the Permissible Exposure Limit (PEL) with half facepieces, or 50 times PEL with quantitatively fit tested full facepieces.

The Particulate Filter 2091 is common for welding, brazing, torch cutting, metal pouring and soldering. Used in agriculture, construction, general manufacturing, pharmaceuticals industries and primary needs.

3Ms Advanced Electret Media (AEM) provides a comfortable lightweight, easy-breathing combination. This filter helps protect against a wide range of oil and non-oil based particulate contaminants. Typically in stocl. Check local warehouse prior to will call orders.